Harvard Belmont District: The Rich Life on Capitol Hill
Have your cake and gossip too as we visit Seattle's only residential Landmark District featuring a wealth of upscale, early 20th century architecture. Harvard/Belmont is a veritable portfolio of the finest designers of the day: Charles Platt of New York and Hornblower and Marshall of Washington, D.C., as well as prominent area architects, including John Graham, Sr., Charles Bebb and Carl Gould, Kirtland Cutter, Andrew Willatsen, Arthur Loveless, Freed Anhalt, and A. H. Albertson. They provided innovative plans, a high level of craftsmanship and beautifully landscaped courtyards, which gives this neighborhood its distinctive character.
This tour begins on Capitol Hill, at the entrance to the circular driveway at the Merrill Court Townhouses, 901 Harvard Ave. East.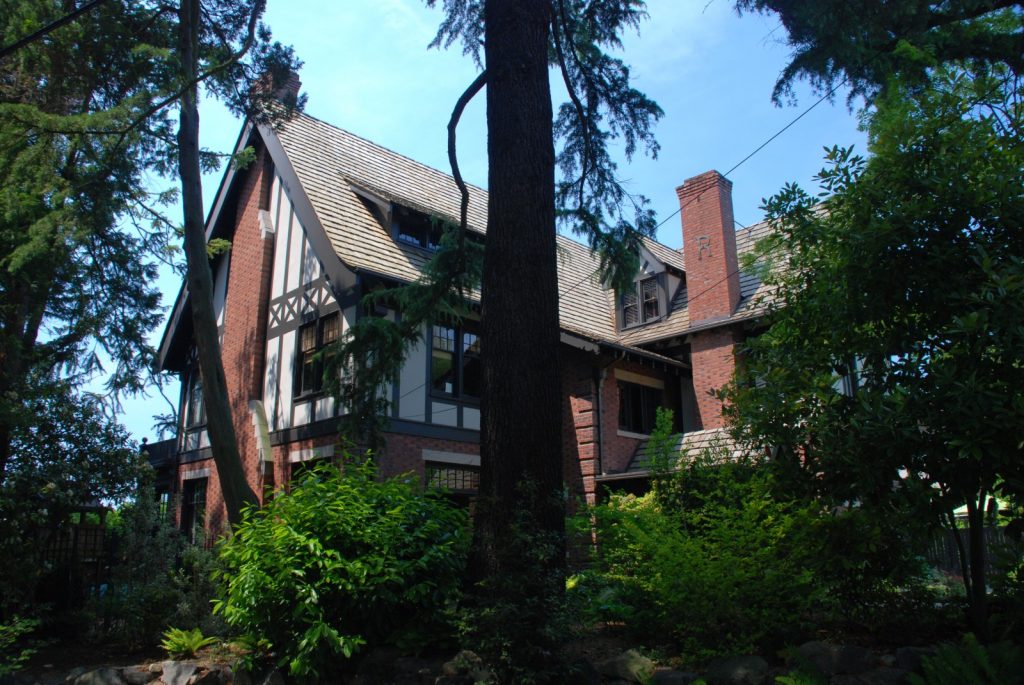 Community tour start times and locations vary.
Please review your confirmation email to ensure that you have the right address.
Tours are approximately two hours in length, unless otherwise noted. Advance registration is strongly encouraged; walk-ups are limited to space available. Private tours are also available: email info@seattlearchitecture.org for more information. Tours are $25 in advance/$20 for members/$22 for students and seniors over 65/Free for children under 5. Ticket sales close at 9:00pm the evening before the tour. Walk up guests will be charged $30 via credit card payment at the start of the tour. Online registration is handled through Bold Type Tickets. For more information see our Tours FAQ page.
Please note: For tours happening in Winter 2023-2024, a minimum of three people must be registered for tours to take place. Tours with fewer than three registered attendees on the Thursday before the tour will be cancelled. If you purchased a ticket for a cancelled tour, you have the option of transferring the ticket to a future tour date or being issued a refund.