Exhibits
20th Annual Model Exhibit: Resurgence
Exhibit runs September 14 – November 18
At the Center for Architecture and Design
For two decades the Seattle Architecture Foundation has hosted the Architectural Model Exhibit, an opportunity for local architects and designers to connect and share their work with the Seattle community.
Resurgence: The 20th Annual Model Exhibit
, will be open to the public from September 14th – November 18th, 2017.
In a time of intense cultural and social change,
Resurgence
challenges designers to explore the ways in which their work intersects with the growth of grassroots and community movements, the changing conceptions of what cities can be and do, and renewed interest in formerly neglected places, spaces, and ideas.
Exhibitors Include:
Berger Partnership | Bohlin Cywinski Jackson | CallisonRTKL | CollinsWoerman | DLR Group | Graphite Design Group | Kejia Zhang & Xiaoxi Jiao | LMN Architects | NBBJ | Olson Kundig | ORA | Patano Studio Architecture | Perkins + Will | PUBLIC47 Architects | Rebecca Marsh & Sean Morgan | Robert Hutchison Architecture | Roger H Newell | Schemata Workshop | SOM | Story | Suyama Peterson Deguchi | Teleos Models | WATG_Urban | Weber Thompson | ZGF Architects LLP
Thank you to our Platinum Exhibit Sponsors:
Thank you to our Gold Exhibit Sponsor:
Berger Partnership
Image: by Alice Hammond, Bohlin Cywinski Jackson entry
Resurgence Roundtables
Historic Properties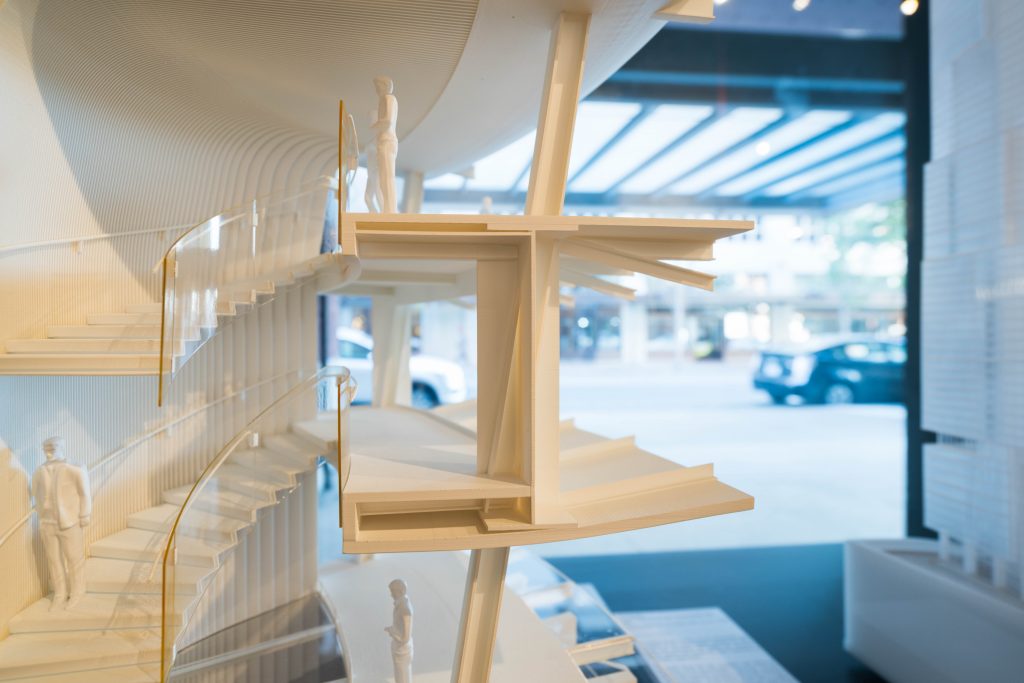 Historic Properties Roundtable
October 10, 6:00 – 8:00 PM
At the Center for Architecture and Design

No design project is easy, but working with a historic property brings its own unique set of challenges. In this panel discussion with designers & architects working on cultural landmarks, the conversation will range structural challenges to extensive engagement with the public during the design process, and the many other stakeholders that come into play with such sensitive projects.

Projects Featured:
The Portland Building, DLR Group
The Century Project, Olson Kundig
Volunteer Park Amphitheater, ORA

Image: by Trevor Dykstra, Olson Kundig Entry
Green Buildings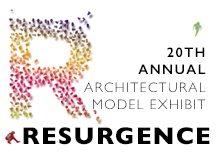 Green Buildings Roundtable
November 14, 6:00 – 8:00 PM
At the Center for Architecture and Design
Living, LEED, Petal, Passive, Green – the world of environmentally conscious architecture produces its fair share of jargon and professional designations, a number of which are found in Model Exhibit projects. In this panel we'll explore a few of the projects being built in Seattle right now, and design teams will discuss the differences between these standards, the challenges in meeting them, and why it's important to the environmental health of our city and planet.
Projects Featured:
Bridge Way Living Building Project – Scot Carr, PUBLIC47 Architects & Brett Phillips, Unico Properties
Pike Passive – Emily Doe, Project Architect, Weber Thompson
Watershed – Myer Harrell, Sustainability Director, Weber Thompson
Free RSVP