Diamonds & Gold: The Art Deco Skyscraper Northwest Style
Take a trip back in time to the Roaring 20s. Following the horrors of World War I, architects began fusing modern structural advances with beautiful, lively, organic designs to create the style known as Art Deco. On this tour, we'll go back in time to visit lush lobbies and ornate commercial buildings to learn how technology, archeology and French design influences some of Seattle's most impressive buildings. You'll discover diamonds and gold. And you'll see how Northwest imagery was incorporated into the Deco elegance and innovation of these architectural gems. Featured stops Exchange Building, the Seattle Tower and Washington Athletic Club.
As of 6/1/2022, this tour will leave from inside the Fairmont Olympic Hotel Lobby, 411 University St, Seattle, WA 98101.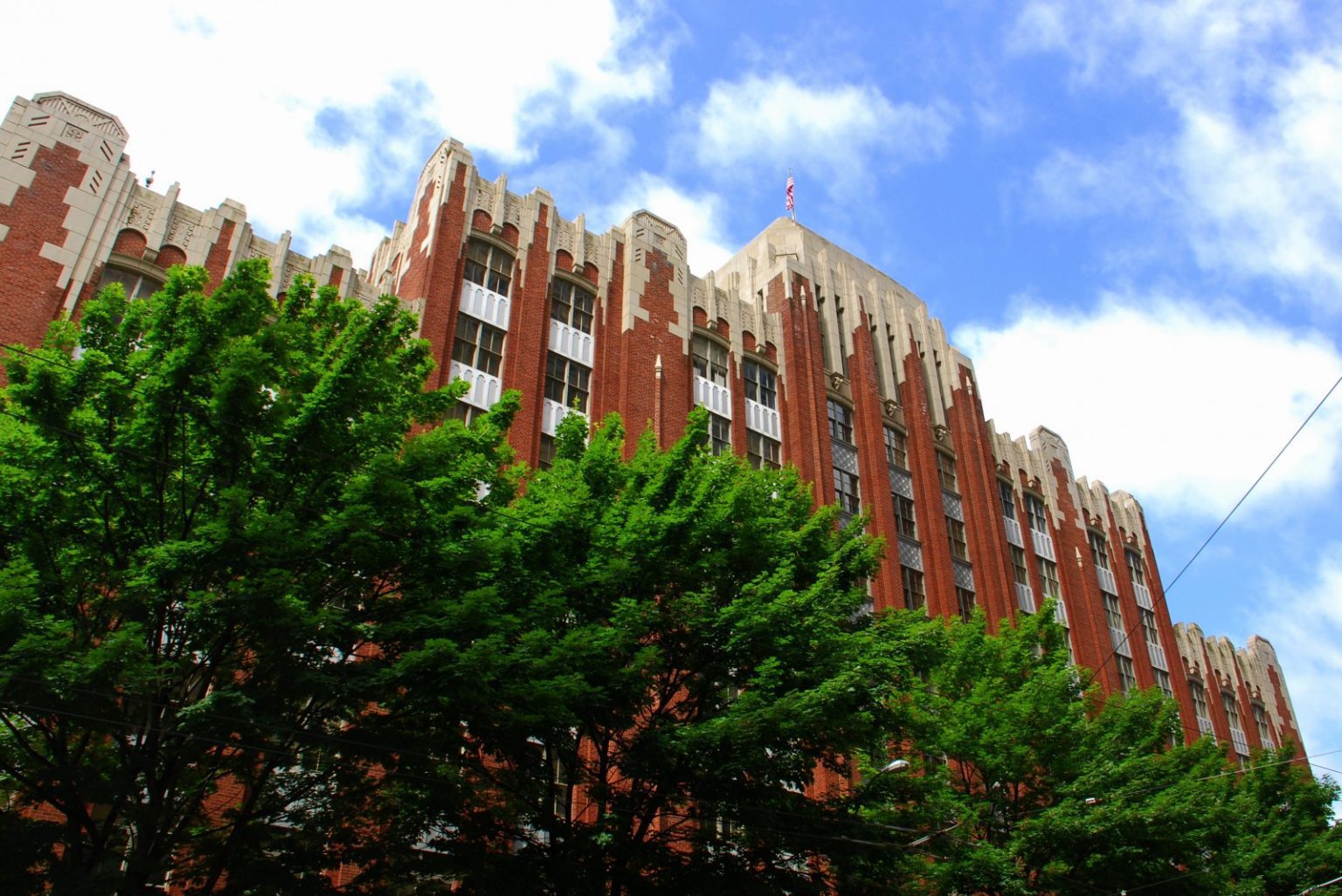 Our Downtown tours begin in various locations.
Please review your confirmation email to ensure that you have the right address.
Tours are approximately two hours in length, unless otherwise noted. Advance registration is strongly encouraged; walk-ups are limited to space available. Private tours are also available: email info@seattlearchitecture.org for more information. Tours are $25 in advance/$20 for members/$22 for students and seniors over 65/Free for children under 5. Ticket sales close at 9:00pm the evening before the tour. Walk up guests will be charged $30 via credit card payment at the start of the tour. Online registration is handled through Bold Type Tickets. For more information see our Tours FAQ page.
Please note: For tours happening in Winter 2023-2024, a minimum of three people must be registered for tours to take place. Tours with fewer than three registered attendees on the Thursday before the tour will be cancelled. If you purchased a ticket for a cancelled tour, you have the option of transferring the ticket to a future tour date or being issued a refund.