COMMUNITY TOURS
(New Tour!) Columbia City: Expect Random Encounters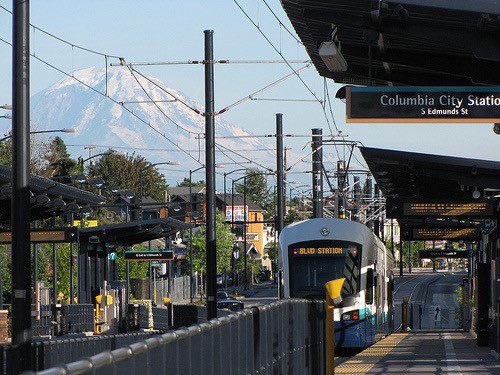 Columbia City, once viewed as neglected, is now considered one of Seattle's most dynamic, diverse, and desirable neighborhoods. Begun as a mill town in the late 19th century along the electric rail line to Renton, the neighborhood gradually fell into disrepair during the late 20th century. Columbia City then began a grassroots revitalization 20 years ago. Buildings once vacant and derelict have been restored to turn-of-the century beauty. Coffee shops, restaurants, galleries, and regular events like the Farmer's Market have made the neighborhood a destination for Seattle residents. On this tour, participants will see examples of worker's cottages from the beginning of the 20th century as well of the addition of mixed-use projects as current as today. The tour will also examine the historic business district and its revitalization.
This tour starts at the Columbia City Link Transit Station and continues eastward on South Edmunds Street toward the Columbia City business district.
BUY TICKETS
Denny Triangle: The Missing Link
Witness the transformation of Denny Triangle, rising to become the missing link between South Lake Union and Seattle's downtown. You'll discover hot-off-the-press architecture emerge amongst a few precious gems of the past, as well as a change in retail philosophy as Macy's, Nordstrom, and Amazon are all within a stone's throw from each other. On this tour, we'll see the classically proper details of the Times Square Building alongside revolutionary designs, such as the corn-cob Westin Twins and the iconic Amazon Spheres.
Photo: Evan Chakroff
This tour starts at McGraw Square Park at 7th & Westlake (SLU Street Car Stop). Free parking is available in Amazon Doppler on weekends, located at 2021 7th Ave.
This tour is sponsored by:
BUY TICKETS
(New Tour!) Federal Avenue: Understated Elegance on the Park
The Olmsted Brothers' visionary park plan led Seattle's prominent leaders and their renowned architects to design homes nestled against blossoming Volunteer Park on Seattle's Capitol Hill. The homes reflect the changing tastes, lifestyles, and times just before and after World War I. Stroll Federal Avenue and learn about these stately monuments to early 20th Century prosperity. On this tour you'll see a variety of classic architectural styles from notable architects of the day, including Carl F. Gould, Bebb & Mendel, & Joseph S. Cote' and Andrew Willatsen.
Photo: Evan Chakroff
This tour begins at St. Mark's Episcopal Cathedral

BUY TICKETS
(New Tour!) Madrona: Streetcar Suburb to Neighborhood of Spirited Commerce and Diversity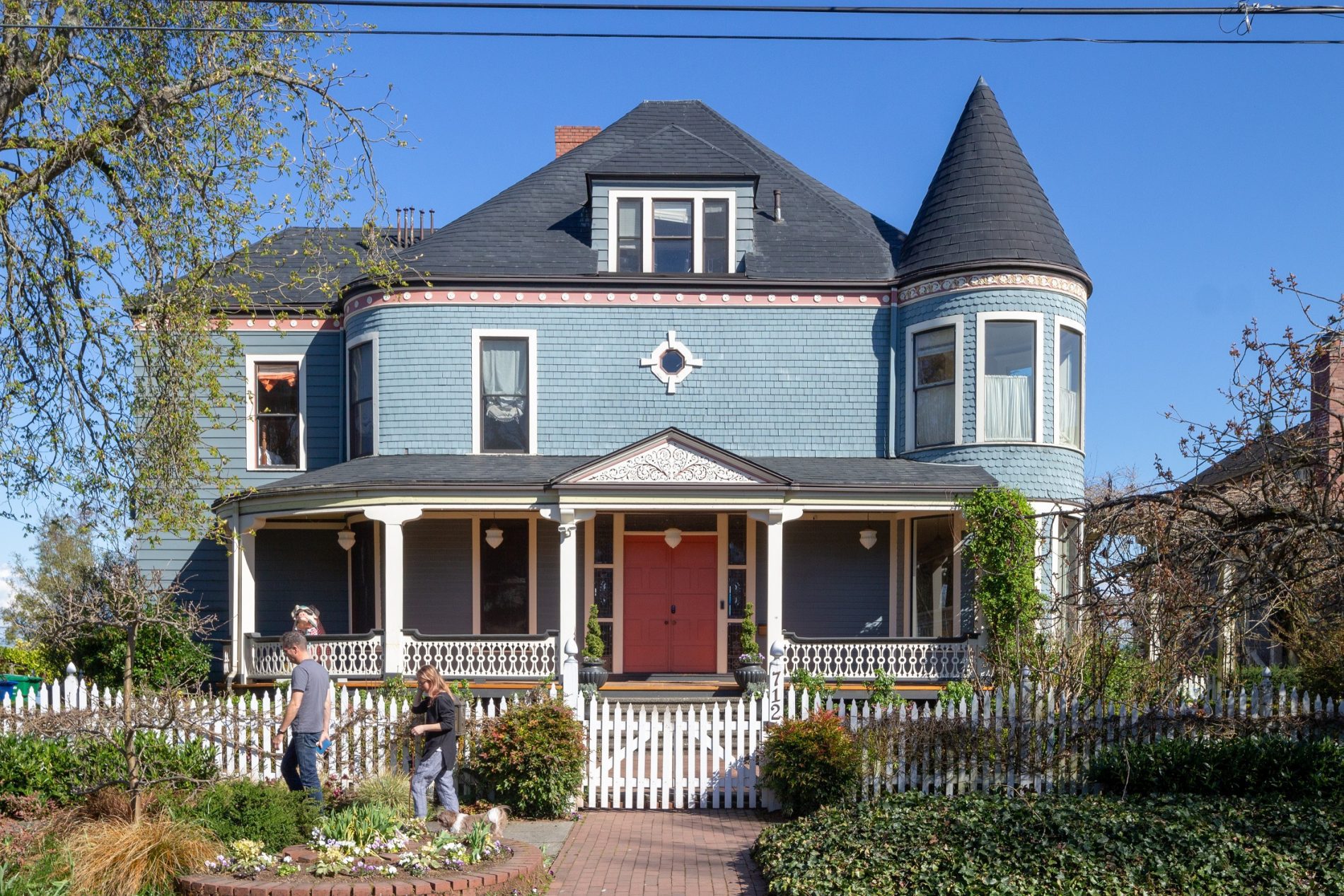 Madrona is a neighborhood of transitions. What started as a beachside playground for Seattleites became one of its first "streetcar suburbs." Its hilltop geography lent itself to grand, lake-view Queen Anne, Dutch Colonial, and Tudor residences. Although gentrification and redlining threatened the neighborhood culture, strong organizations, involved churches, and a sense of community pulled Madrona through tense times. See today's Madrona through the lens of its fascinating history. On this tour you'll discover Queen Anne, Colonial and Craftsman style homes designed by notable architects including Ellsworth Storey and Joseph Coté.
Photo: Evan Chakroff
This tour begins at the Madrona Playfield & Shelter House on the corner of 34th & Spring

BUY TICKETS
South Lake Union Redux: Tech, and more Tech
This tour examines key ingredients for urban revitalization and discusses the urban design and architectural strategies at work in the vibrant, rapidly growing South Lake Union neighborhood. The tour will look at the commercial growth of the neighborhood from Amazon's historic lease agreement to today's downtown-like expansion of residential and hospitality development. From the Denny Triangle to the shoreline of the "Little Lake" this tour shares the history of the neighborhood, explores commercial and institutional projects illustrating design adaptation in the last 10 years, and asks participants to consider what is the right mixture for successful revitalization of an urban neighborhood. The tour includes Amazon's SLU Campus, South Lake Union Park, UW Medicine, and the Future Google & Facebook SLU Campuses (currently under construction).
This tour begins at the Triangle Park across from Whole Foods.
Cross streets: Westlake, Denny and 9th

This tour ends at Lake Union Park.
BUY TICKETS
Mt Baker: More Than A View
Accessible from Seattle's downtown core, Mt. Baker is a neighborhood that provides dramatic backdrops for many outdoor activities, serene lake and mountain views and an array of domestic architectural styles. Learn more about how this vibrant community was forged and sharpen your architectural identification skills as you learn more about the architects, residents and unparalleled natural beauty that have shaped this Seattle neighborhood. Featured stops include an Ellsworth Storey home and other upscale residences.
This tour begins at the Mt. Baker Community Club at 2811 Mount Rainier Drive S.
BUY TICKETS
Purple and Gold: From Gothic to Modern at the UW Core
Come see how this glorious "University of a Thousand Years" has managed through its first 150. Go back in time to bask in the rich detail of Gothic, Renaissance, and Beaux Arts architecture. Stroll through serene quadrangles, lush gardens and awe-inspiring interiors along the way. Witness some new stars as contemporary buildings change with the needs of this fine institution. Oh, and did we mention it has the most fabulous view of Mount Rainier?
This tour begins at the War Memorial Flagpole on Memorial Way NE between Parrington Hall and Kane Hall.
Surface lots can be found on the University of Washington campus. Enter the garage at 15th Ave NE and NE 42st St, or the gate house on NE 45th St and Memorial Way. Let the attendant know you are going to the Parrington Hall and they will guide you to the nearest parking area. Over 20 bus routes serve this area. Please visit the
Metro King County Trip Planner
for more info.
*The UW tour is only available by request as a private tour at this time. Please email us at info@seattlearchitecture.org for more information.
Harvard Belmont District: The Rich Life on Capitol Hill
Have your cake and gossip too as we visit Seattle's only residential Landmark District featuring a wealth of upscale, early 20th century architecture. Harvard/Belmont is a veritable portfolio of the finest designers of the day: Charles Platt of New York and Hornblower and Marshall of Washington, D.C., as well as prominent area architects, including John Graham, Sr., Charles Bebb and Carl Gould, Kirtland Cutter, Andrew Willatsen, Arthur Loveless, Freed Anhalt, and A. H. Albertson. They provided innovative plans, a high level of craftsmanship and beautifully landscaped courtyards, which gives this neighborhood its distinctive character.
This tour begins on Capitol Hill, at the entrance to the circular driveway at the Merrill Court Townhouses, 901 Harvard Ave. East.
BUY TICKETS
Queen Anne: Evolution of an Urban Neighborhood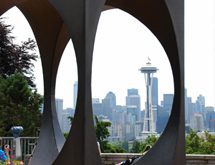 Take a trip through history in one of Seattle's most treasured urban neighborhoods. From Queen Anne Style homes to Modern, this vibrant hilltop neighborhood has it all, and is in a constant state of evolution as new residents call this community home. On this tour you'll visit Queen Anne's Landmark residences, apartments and repurposed buildings. You'll also experience expansive views, pass by quiet corners, discover hidden estates,and observe sensitive restorations.
This tour begins at West Queen Anne Elementary School (now condominiums) at 1401 5th Ave W (at Galer). Street parking is available.
BUY TICKETS
The Seattle Architecture Foundation App, a tool for self-guided tours, is free and available for download in the Apple App Store and on Google Play.

Start exploring today!