DESIGN SOIREE
Design Soirée is a series of exclusive design-oriented events intended to cultivate a greater understanding and appreciation of how design enriches our lives. This year Design Soirée events are being conducted virtually on Zoom. All Design Soirée activities are intended to raise funds for other SAF programming and are curated and presented by generous hosts — architects, engineers, contractors, and artists who volunteer their time and expertise.
While enjoying yourself among colleagues, friends and new acquaintances, feel good knowing you are helping Seattle Architecture Foundation connect thousands of people of all ages and backgrounds to the architecture, design and history of Seattle. All funds raised through Design Soirée support the various programs offered by SAF, including exhibits, tours, talks and programs that teach youth how design addresses social issues. SAF reaches more than 6,000 people a year through its programs, events and outreach activities.
Interested in hosting a Design Soirée in 2021?
Check out our FAQ
And get inspired by past events
Design Soirée Calendar 2019
Submit your event
Seattle Asian Art Museum, With LMN Architects (Past Event)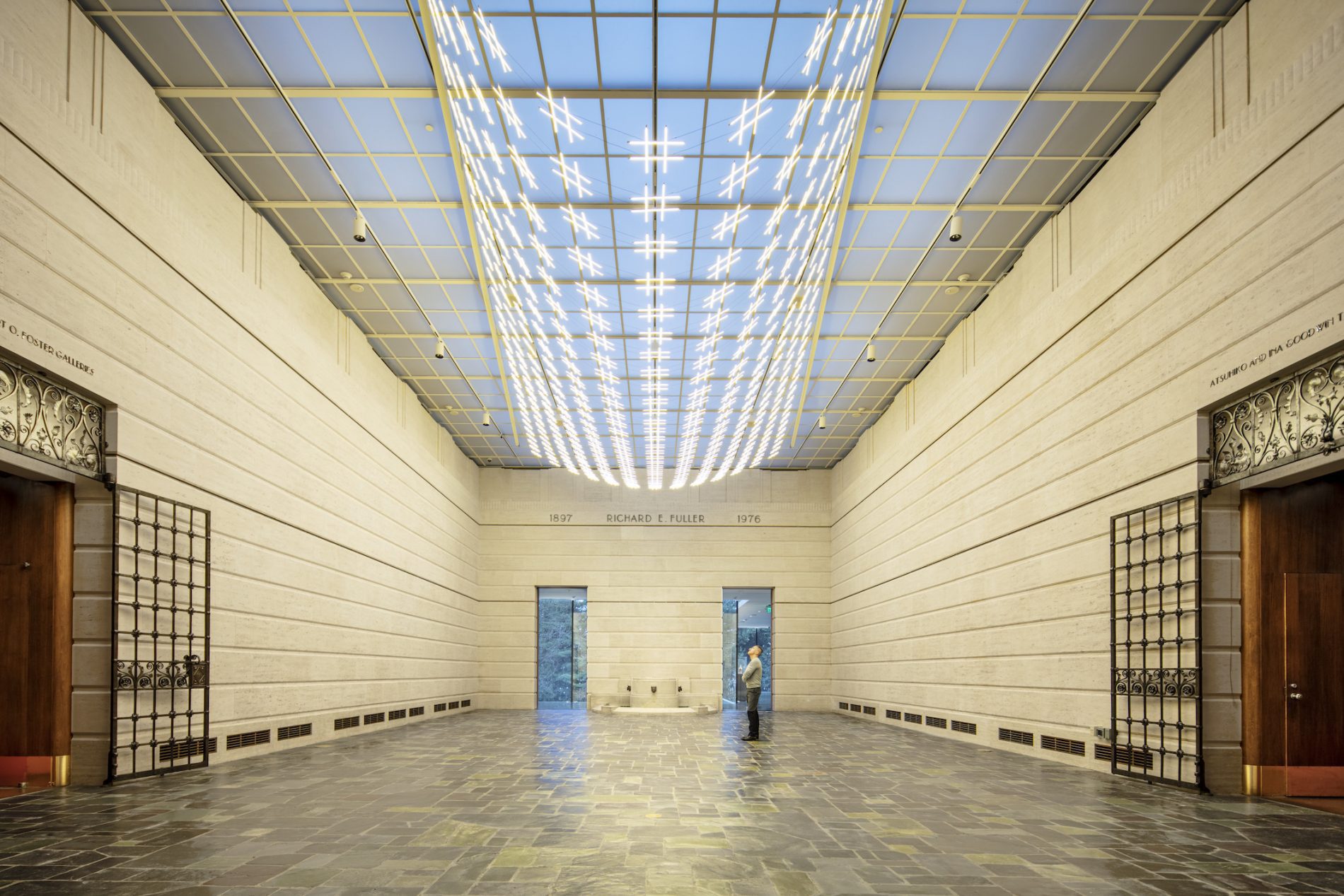 June 2, 4:00 PM – 5:00 PM
Hosted by: Pamela Trevithick, LMN Architects
Zoom Meeting

Here's your chance to go behind the scenes with Pamela Trevithick, Partner at LMN Architects, as she takes us through the $54 million renovation and expansion of the original home to Seattle Art Museum, currently home to the Seattle Asian Art Museum in Volunteer Park. In this virtual program, we will learn how she and her team approached updating this iconic landmark while preserving its' Art Deco style. She will share a few of the design and construction challenges of integrating modern day systems into the 1930's historic structure, and navigating an expansion in a nationally protected landscape.



Wine Down with Watercolors (Past Event)
April 8, 5:00 PM – 6:30 PM
Hosted by: Katharina Stoll, ZGF Architects
Zoom Meeting

Take some time to relax and express your creativity over this relaxing watercolor workshop. In this session you'll learn about color mixing and basic watercolor skills while designing abstract art inspired by pixelated photography. This session is the perfect way to dip your brush into the world of watercolors and walk away inspired to keep creating beautiful, yet simple works of art.

This virtual session will be taught by Katharina Stoll, an Architect at ZGF, who typically paints while traveling and exploring the great outdoors. She began water coloring while studying abroad in Italy in college and has continued the practice as a creative outlet and meditation, which has been especially useful this past year.

Learn more about the host: www.katharinacreates.com | @katharinacreates


Work and Waterfront: Expedia Headquarters with ZGF (Past Event)
March 25, 5:00 PM – 6:30 PM
Hosted by: ZGF Architects
Zoom Webinar

Join us for a behind the scenes look at Expedia's Interbay Campus. Designed by ZGF, the 40-acre campus integrates biophilic design, flexible floor plans, open workspaces, outdoor areas and much more. In this virtual program we will explore and learn about the evolution of the project's design and construction through video walk-throughs, drone footage and expert commentary.

During this event Patrick Gordon of ZGF Architects will describe the planning and design of Expedia's multi-building, 850,000 sf corporate headquarters, a renovation and expansion of the existing Amgen waterfront campus on Elliot Bay. Find out how the new campus architecture activates the waterfront park and creates a dynamic workplace featuring a Market Hall and Commons/Atriums what will provide amenities and direct access to the surrounding landscape.


All About Arches, Watercolor Workshop (Past Event)
February 27,2021 9:00 AM – 12:00 PM
Hosted by: Stephanie Bower
Zoom Class

Dreaming of travel these days? We are too! So grab a latte and take a Saturday morning armchair trip to Venice! Join architectural illustrator, best-selling author, and globe-trotting Urban Sketcher Stephanie Bower for a pencil and watercolor sketching mini-workshop we're calling "All About Arches."

This 3-hour class that will break down the essentials of sketching arches and ellipses in perspective, as well as provide an intro to watercolor techniques. If you've ever wanted to try watercolor, this is your chance, plus it's a great way to warm up for summer sketching.

About Stephanie Bower

Stephanie's passion for drawing and watercolor painting may be best seen in her plein air location sketches. With a background as an architect and career as an architectural illustrator (Burke Museum, CWB, National Nordic Museum, and more), she is an avid globe-trotting Urban Sketcher who learns about architecture through sketching buildings and spaces on location. Her style is quick, steeped in a thorough understanding of perspective, and her use of pencil and watercolor always emphasizes the sense of architectural space.

Stephanie was the recipient of the prestigious Gabriel Prize fellowship in architecture, the NIAUSI Astra Zarina fellowship to study in Italy, as well as two AIA Dallas KRob awards for best travel sketch. A popular instructor, she has taught drawing in architecture and interior design programs in New York City and Seattle, and now teaches workshops around the world…and during the pandemic on Zoom.

Stephanie has recorded two online classes and has authored two best-selling books on sketching, The Urban Sketching Handbook: Understanding Perspective and The Urban Sketching Handbook: 101 Sketching Tips. She is a signature member of the Northwest Watercolor Society.