Photo: Jen Au. All imagery featured on this site is the sole copyright of the photographer and is used by permission. All site content copyright © 2016 by Seattle Architecture Foundation.
Design in Depth 2019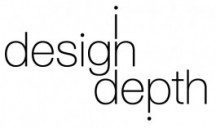 Exhibits at the Center for Architecture & Design demonstrate the value and relevance of excellent design and engage visitors in exploring design as a tool in everyday life. As a partner in the Center we collaborate on three exhibits a year by providing programming that connects the public to the built environment.
Thank you to our series sponsors
Diamond:

Gold:
Hargis Engineers Inc.
MacDonald-Miller Facility Solutions
Morrison Hershfield
Skellenger Bender P.S.
For examples of past events please see our Design in Depth Archives
(Past Event) A Conversation Behind Sanctuary: Design for Belonging
February 19, 6:00 – 7:30 PM
At the Center for Architecture and Design

Join us for a discussion alongside the competition winners and judges of the current exhibit, Sanctuary: Design for Belonging. The design competition focuses on creating safe spaces and resources for refugees and immigrants, and how those methods can benefit those in search for a place of belonging. The panelist will discuss their thought process behind their design entry, inspirations, and how this will positively impact our growing economy.