Photo: Jen Au. All imagery featured on this site is the sole copyright of the photographer and is used by permission. All site content copyright © 2016 by Seattle Architecture Foundation.
Design in Depth 2019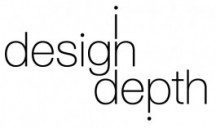 Exhibits at the Center for Architecture & Design demonstrate the value and relevance of excellent design and engage visitors in exploring design as a tool in everyday life. As a partner in the Center we collaborate on three exhibits a year by providing programming that connects the public to the built environment.
Thank you to our series sponsors
Diamond:

Platinum:
Gold:
Hargis Engineers Inc.
MacDonald-Miller Facility Solutions
Morrison Hershfield
Skellenger Bender P.S.
For examples of past events please see our Design in Depth Archives
(Past Event) Embrace the Rain: Rain Gardens and Green Infrastructure
May 21, 5:30 – 7:00 PM
At the Center for Architecture and Design
Learn about rain gardens and other forms of green infrastructure that you can incorporate in your yard and neighborhood. The 12,000 Rain Garden campaign for Puget Sound has been elevating green infrastructure strategies since 2011 and provides tons of resources and support for designers, communities, and home owners looking to turn the tide on pollution. Join us for this interactive workshop and start planning your dream garden.
This program is held in conjunction with the AIA Seattle Exhibit
Because It Rains
, which runs through May 25 at the Center for Architecture and Design.
(Past Event) Because it Rains: How Rain Shapes Seattle
April 16, 6:00 – 7:30 PM
Reception at 5:30
At the Center for Architecture and Design

The words "Rain" and "Seattle" are nearly synonymous with each other. For those that live in this city, each individual has experienced the beauty, chaos, and monotony that is Seattle's rain. The characteristics of rain, whether it be smell, sound, touch, or the emotional feelings triggered, have shaped the built environment and ethos of Seattle.

The AIA Exhibit "Because it Rains" examines the individuality of rain events across the United States and internationally to discover design responses to varying characteristics of rain. The goal of this panel is share stories and experiences of how Rain and its unique characteristics have shaped the built environment in Seattle today, and looking toward the future, how the today's built environment can respond differently.

Panelists:
Peregrine Church, Founder Rainworks
Mónica Guzmán, Co-Founder & Director, The Evergrey
John Sundstrom, Chef-Owner, Lark, Slab Sandwiches + Pie, Southpaw
Jordan Zlotoff, Project Manager, Landscape Architect, Berger Partnership

Moderator:
Laura Bartunek Assoc. AIA & Curator, Because it Rains




(Past Event) A Conversation Behind Sanctuary: Design for Belonging
February 19, 6:00 – 7:30 PM
At the Center for Architecture and Design

Join us for a discussion alongside the competition winners and judges of the current exhibit, Sanctuary: Design for Belonging. The design competition focuses on creating safe spaces and resources for refugees and immigrants, and how those methods can benefit those in search for a place of belonging. The panelist will discuss their thought process behind their design entry, inspirations, and how this will positively impact our growing economy.