Photo: Jeff Busby
PUBLIC PROGRAMS ARCHIVES
DID | Proactive Practice: Growth for Communities, Not as Commodities (Past Event)
June 16, 2020
Webinar hosted via Zoom
What if we could build a new Seattle neighborhood from scratch? Students at the University of Washington College of Built Environments addressed this question in their group Studio as they imagined innovative concepts for the future of the Interbay neighborhood north of the Magnolia Bridge. Come join the Seattle Architecture Foundation for a discussion with Rick Mohler, UW Associate Professor, and the students who participated in the studio to discuss their vision of what a new Seattle neighborhood might look like.
This discussion is inspired by an exhibit produced though AIA Seattle's Emerging Professionals Travel Scholarship,
Proactive Practice
. Designed and curated by Jaclyn Hensy and Tristan Walker, their research analyzes the various methods architects can utilize to understand potentialities in a project and asks how can architects and planners practice design as caretakers of our communities and reclaim an active role in the production of space? On exhibit now through July 25th at the Center for Architecture and Design.
Participants:
David Blum, AICP, Affiliate Instructor of Urban Design and Planning, UW College of Built Environments
Alicia Kellogg, UW Master of Landscape Architecture candidate, 2021
Eddie Kim, UW Master of Architecture candidate, 2020
Grace Kim, AIA, Founding Principal of Schemata Workshop
Maura Witzel, UW Master of Architecture candidate, 2020
Moderator
Rick Mohler, AIA, NCARB, Associate Professor of Architecture, UW College of Built Environments
Photo credit: Maura Witzel, Ashley Shook, Jason Yan, and Kasia Cassidy
DID | Balancing Act: Data, Technology, and the Re-Imagined City (Past Event)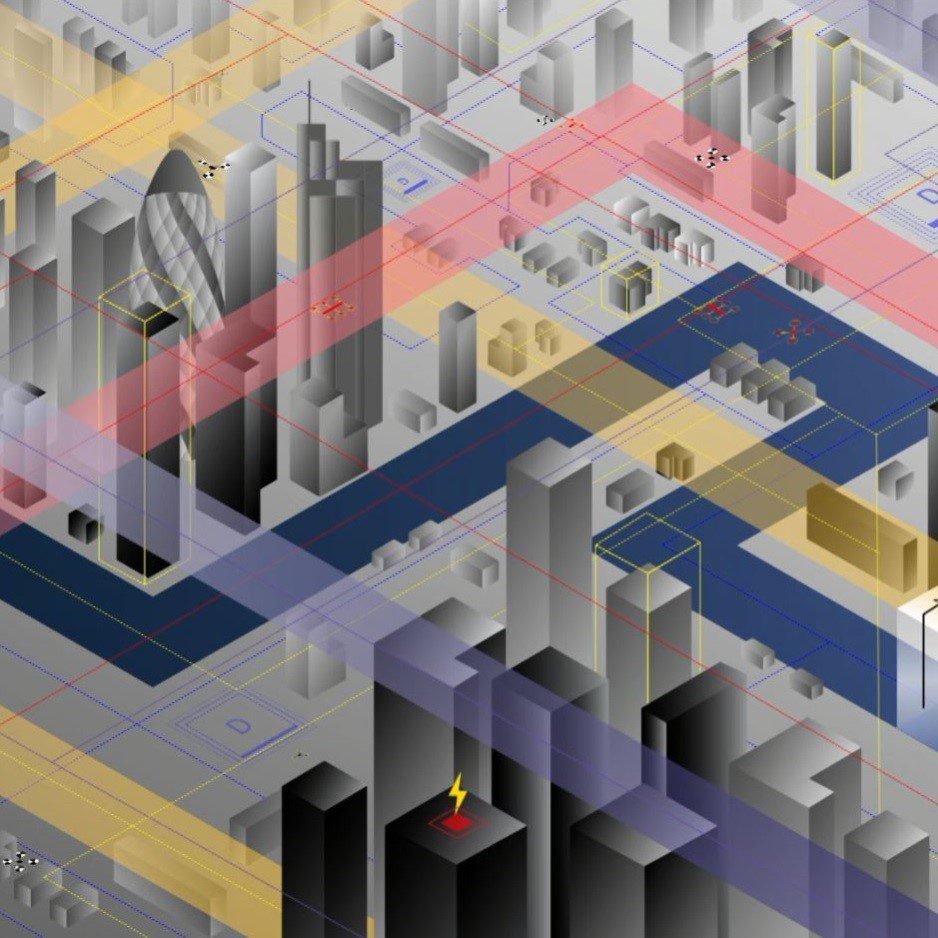 February 18, 2020
Reception 5:00 – 5:30 PM
Program 5:30 – 7:00 PM
At the Center for Architecture & Design

How do we focus emerging technologies to create livable, equitable and sustainable cities? How are designers, technologists, and urban planners re-imagining cities of the future to be more personalized, automated and data-driven? Come join the Seattle Architecture Foundation for a discussion around the future of cities and Seattle's position at the forefront of balancing technology, data, and social values in the public realm.

This discussion is part of AIA Seattle's exhibition, Balancing Act: Urbanism & Emerging Technologies. Designed and curated by Boston-based design firm CBT for AIA Boston, the exhibition explores how technology influences our urban experience and the possibilities to focus emerging technologies towards the human experience can develop best urban practices.

Panelists:
Lyle Bicknell, City of Seattle Office of Planning and Development
Joel Fariss, Gensler
Anastasia Krasnoslobodtseva, Microsoft Center of Innovation

Moderator: Sheryl Cababa, VP of Strategy at Substantial

Video: Chris Schanz

DID | Symbiosis: Re-imagining the City's Future (Past Event)
September 17, 2019
Reception 5:00 – 5:30 PM
Program 5:30 – 7:00 PM
At the Center for Architecture & Design

Symbiosis presents the work of many architects, each of whom express the notion of a symbiotic relationship through the long-standing tradition of model making. The exhibition examines architecture's reciprocal relationship with community, and investigates a city's discourse with nature.

Join us for this illuminating discussion. We've invited three architects featured in Seattle Architecture Foundation's 22nd Annual Model Exhibit: Symbiosis to discuss their models and humans' symbiotic relationship with technology, sustainability, and how it will that shape our future.

Panelists:
Sarah Haase, Schemata Workshop
Matthias Olt, DLR Group
Mona Zellars, Johnson Architects

Moderator:
Noelle Galicia, Weber Thompson

Video: Chris Schanz

DID | Urban Transformations: The Power of Public Art (Past Event)
July 16, 2019
At the Center for Architecture and Design
Seattle is the fastest growing American city of the decade. This is reflected by our continuously evolving skyline, as old buildings are demolished and new ones erected. As our built environment rapidly changes it is crucial that we maintain the identity of our city. Embedding public art within a city has transformative effects that shape, empower and culturally enrich urban spaces.
The exhibit, "Discover and Disrupt," produced by Electric Coffin for AIA examines what it would look like if cities were shaped with whimsy and humanity, and if art was able to thrive beyond commercial spaces. Public Art is critical to the cultural vitality of a city, and yet the actors that shape our cities are under the constant strain to minimize budgets and maximize efficiency. The goal of this conversation is to identify obstacles and highlight opportunities of how we can strategically and organically integrate art into Seattle's evolving urban fabric.
Moderator:
Jesslyn Howard, Board and Vellum
Panelists:
Greg Bell, Chief Curator at Vulcan, Inc.
Duffy De Armas, Founder and Co-Owner at Electric Coffin
Matthew McMurray, Founder and Director at Treason Gallery
Ruri Yampolsky, Public Art Director at Seattle Office of Arts and Culture
This program is held in conjunction with the AIA Seattle Exhibit
Discover & Disrupt
, which runs through August 31 at the Center for Architecture and Design.
Photo: Trevor Dykstra
Video:Chris Schanz
DID | Because it Rains: How Rain Shapes Seattle (Past Event)
April 16, 2019
Reception at 5:30
At the Center for Architecture and Design

The words "Rain" and "Seattle" are nearly synonymous with each other. For those that live in this city, each individual has experienced the beauty, chaos, and monotony that is Seattle's rain. The characteristics of rain, whether it be smell, sound, touch, or the emotional feelings triggered, have shaped the built environment and ethos of Seattle.

The AIA Exhibit "Because it Rains" examines the individuality of rain events across the United States and internationally to discover design responses to varying characteristics of rain. The goal of this panel is share stories and experiences of how Rain and its unique characteristics have shaped the built environment in Seattle today, and looking toward the future, how the today's built environment can respond differently.

Panelists:
Peregrine Church, Founder Rainworks
Mónica Guzmán, Co-Founder & Director, The Evergrey
John Sundstrom, Chef-Owner, Lark, Slab Sandwiches + Pie, Southpaw
Jordan Zlotoff, Project Manager, Landscape Architect, Berger Partnership

Moderator:
Laura Bartunek Assoc. AIA & Curator, Because it Rains



Video:Chris Schanz