SPECIAL EVENTS
Design Soiree
The Fall 2017 Design Soirée series has passed.
The next Design Soirée series will start in Spring 2018.


The Seattle Architecture Foundation (SAF) invites you behind the scenes with Seattle designers to experience Seattle's most unique architectural spaces! From August through October, enjoy exclusive events with designers in some of Seattle's most interesting homes, design studios and a range of commonly inaccessible spaces. Each festive event includes food, drinks and activities curated by each host — architects, engineers, contractors, artists and more.

While enjoying yourself among colleagues, friends and new acquaintances, feel good knowing you are helping Seattle Architecture Foundation connect thousands of people of all ages and backgrounds to the architecture, design and history of Seattle. Funds raised through these events support the various programs offered by SAF, including exhibits, tours, talks and programs that teach youth how design addresses social issues. SAF reaches more than 6,000 people a year through its programs, events and outreach activities.
Past Events
Urban Living in Southlake Union, Exclusive Tour
Urban Living in Southlake Union, Exclusive Tour
August 26, 5:00 – 7:00 PM
Hosted by Stacy Segal and Jim Goodspeed
Located at Veer Lofts

What is it like living in one of the fastest growing neighborhoods in the country? Join Stacy Segal, SAF's Executive Director and her husband, Jim Goodspeed (architect and SAF tour guide) on a curated walk around SLU, where they've been residents for the past 7 years. See the buildings and spaces that they most enjoy and hear about their hopes for the future of the neighborhood. After the tour, join them in their urban SLU condo for cocktails and light fare.

Their home in Veer Lofts was designed in 2008 by Johnson Architects. The custom artwork was designed by Goodspeed.


Lake Union Floating Home
Lake Union Floating Home Tour with Cloudburst Brewing
August 30, 6:00 – 9:00 PM
Hosted by Lanker Design LLC and Couldburst Brewing
Houseboat address will be shared with registered guests
Enjoy a truly unique evening on a LEED Platinum floating home where you will get to drink delicious beer from one of Seattle's premier craft brewers, Cloudburst Brewing, and nibble on tasty treats from a local chef specializing in south Pacific cuisine. Located on the most southern dock on the Eastlake side of Lake Union, the house provides unobstructed views of the Seattle skyline. Multiple sustainable design features such as a solar array, living roof, and floating water gardens, serve to make the house function as efficiently as possible as well as enhance the home's aesthetic appeal. This is an experience you can only have here in Seattle!
Co-hosted by:
Art First With Electric Coffin
Art First With Electric Coffin
October 12, 6:00 – 8:00 PM
Hosted by Taylor Reed and Duffy DeArmas
Electric Coffin Studio
5706 2nd Ave S
Seattle WA, 98108
Join Electric Coffin, the studio behind some of the most interesting sculptures in Seattle for an end of summer party celebrating art, design, and the creative process! There may be tiki torches, beach balls, and leis, there will definitely be drinks, snacks, and art.
Electric Coffin is made up of 4 individuals with varied artistic backgrounds that collectively make up what they like to call a "super deluxe art machine". With backgrounds in painting and sculpture to fabrication and graphic design, they've worked on commercial projects ranging from full design build to specific installations monuments. They are known for their eccentric and witty style and have won numerous accolades and awards.
Put faces and names with Electric Coffin's work which you've probably seen prominently featured in tech offices and restaurants all over Seattle.
Hosted by:
More information about Electric Coffin
Beerhaus at Chadhaus
Beerhaus at Chadhaus
October 21, 6:00 – 8:00 PM
Hosted by Chad and Emily Robertson
Chadhaus LLC
908 NW 50th Street
Seattle WA, 98107
Chadhaus is a furniture workshop and studio in the heart of Seattle's Ballard Brewery District. Headed up by husband-and-wife team Chad and Emily Robertson and a crew of skilled craftspeople, Chadhaus focuses on custom pieces made with local materials.
Get a behind the scenes look at all that goes into creating locally sourced, hand crafted furniture while enjoying some local brews from the Ballard breweries like Reuben's Brews.
More information about Chadhaus
Tour of Henrybuilt Production Facility and Test Kitchen
Tour of Henrybuilt Production Facility and Test Kitchen
October 24, 5:00 – 7:00 PM
Hosted by Henrybuilt
4632 Ohio Ave S
Seattle, WA 98134
Spend the evening with the award-winning kitchen and storage systems company Henrybuilt. Experience their internationally acclaimed design practice, and learn more about their production methods and commitment to quality, functionality and innovation.
Henrybuilt was founded in 2001 to create the first American kitchen 'system'. The company is focused on what it's like to live with its product – how it works, wears and feels every day, and is unique in its combination of system function with exceptional craft-quality and high level architectural integration.
At this event, CEO Scott Hudson will share some remarks about Henrybuilt followed by a tour of their 40,000-square-foot production facility in Georgetown where products are made-to-order. Enjoy small bites and beverages in Henrybuilt's fully functional test kitchen— designed, built, and used daily by Henrybuilt staff.
Hosted by:
More information about Henrybuilt
Old Stove Makeover Mixer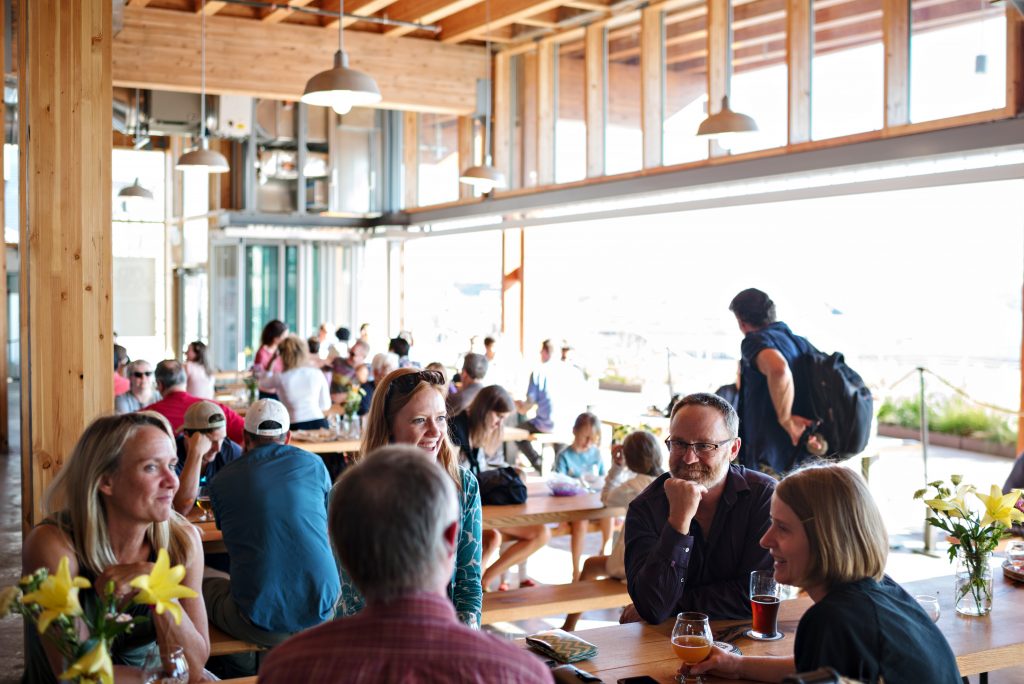 Old Stove Makeover Mixer at the MarketFront
November 17, 6:00 – 8:00 PM
Hosted by Old Stove Brewing Co. & Adatto Construction
1901 Western Ave, STE A
Seattle, WA 98101
Old Stove, one of Seattle's newest breweries, is the anchor tenant of the new
MarketFront
addition at Pike Place Market. At this event you'll get a sneak peek of their unique brewing space which is only partially open to the public while final changes are being added. Architect,
Greg Bjarko
and members of
Adatto Construction
, the general contractor responsible for the construction of the taproom, brewery and restaurant will be onsite with insights about Old Stove's shiny new digs. Enjoy panoramic views of Elliot Bay and the Olympic mountains through Old Stove's 80 ft windows while you sip a frothy brew.
Hosted by: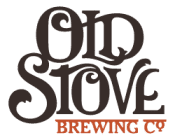 More information about Old Stove