DESIGN SOIREE
Design Soirée is a series of exclusive design-oriented events in some of Seattle's most interesting homes, design studios and a range of exciting and sometimes inaccessible spaces. These events are intended to cultivate a greater understanding and appreciation of how design enriches our lives. Each event includes food, drinks and activities curated by each host — architects, engineers, contractors, artists and more.

While enjoying yourself among colleagues, friends and new acquaintances, feel good knowing you are helping Seattle Architecture Foundation connect thousands of people of all ages and backgrounds to the architecture, design and history of Seattle, All funds raised through Design Soirée support the various programs offered by SAF, including exhibits, tours, talks and programs that teach youth how design addresses social issues. SAF reaches more than 6,000 people a year through its programs, events and outreach activities.
Bitter and Sweet meets BONFIRE
May 2, 5:30 – 8:00 PM
Hosted by Bill Gaylord, BONFIRE Gallery & Jan Johnson, Panama Hotel
At the Panama Hotel
605 S Main St
Seattle, WA 98104

Meet at the corner of Bitter and Sweet for a journey through time. Jan Johnson, rescuer, and owner of the National Landmarked and Treasured Panama Hotel, will guide us through layers of the hotel's history, stories and spaces including the hidden bathhouse. The adventure continues with nibbles and drinks at Bill Gaylord's BONFIRE Gallery and a private viewing of Dave Calver's illustrations from the highly acclaimed graphic novel, Limbo Lounge.
The Historic Panama Hotel built in 1910 by Sabro Ozasa, a Japanese Architect and graduate of the University of Washington. Through the years it has served as a home for generations of Japanese immigrants, Alaskan fisherman and International travelers. The building houses the only remaining Japanese Bathhouse (Sento) left in tact in the United States.
Buy Tickets
Sips in SoDo: An Evening of Design with the Graypants Team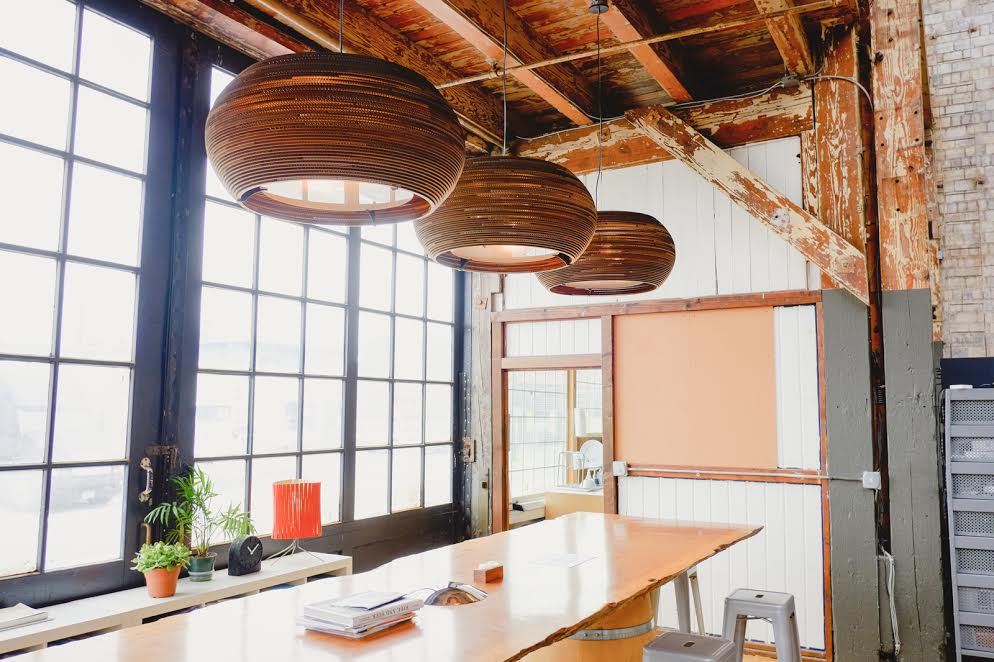 June 22, 6:00 – 8:00 PM
Hosted by Graypants
At the Graypants Seattle Studio
3220 1st Ave S., Suite 400
Seattle, WA 98134

Please join us for an evening with the Graypants team in their stunning design studio in Seattle's Sodo neighborhood! Best known for their flagship line 'Scraplights' made from recycled cardboard, Graypants is a team of creative problem solvers. Anchored in Seattle and Amsterdam, their bold creativity leads to diverse designs in products, architecture, and other beautiful objects around the world.
Get an intimate snapshot behind the brand from owners and founders, Seth and Jon, in a talkback session. Enjoy a beautiful spread of hors d'oeuvres, cocktails featuring our mesmerizing Graypants Ice Press, and local beer in a causal atmosphere packed with examples of our work.
Through this event with us we hope to imbue you with our motto: "Dream big. Scribble often. Make thoughtfully."
Buy Tickets
Wine With a View
July 10, 4:30 – 6:30 PM
Hosted by Creoworks
At Charles Smith Wines Jet City
1136 S Albro Pl
Seattle, WA 98108

Join us at Jet City Winery where we'll gather around the tasting bar for a showcase of wines followed by a tour of the facility focusing on Creoworks features, both reclaimed wood and steel.
Olson Kundig Architects partnered with Foushee and Creoworks on this space, executing nostalgic industrial experiences to create a perfect pairing with Charles Smith Winery. The building's original lumber was used to create an end grain bar telling the story of where they've been and where they're going. From turquoise blue and acrylic wine tasting bars with custom wine racks to hot rolled steel trough sinks and 30+ feet of movable rotating steel walls the space is filled with unique industrial details.
Known for creative furniture and industrial design Creoworks is a studio of architects and artisans with a passion to 'make.' We collaborate with architects, designers, artists, builders, furniture distributors, business owners and individuals to create signature products for inspiring spaces.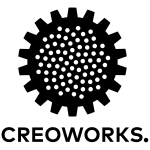 Buy Tickets
Learning the Creative Process of Monotype and Design
July 14, 3:00 – 6:00 PM
Hosted by Anita Lehmann
At her Queen Anne Studio
1625 11th Ave West
Seattle, WA 98119

Led by award winning architectural illustrator Anita Lehmann, this design workshop is about the power of mark making and composition utilizing the monotype press. Join Anita in her studio where you will create powerful paintings and drawings unique to your authentic self and further your understanding of composition and design.
Skilled in architectural design, graphic design, community planning and design illustration; Anita has taught freehand drawing in Rome and in Seattle, and currently offers small group classes in drawing and painting. Anita has designed several series of alphabets, which have been acquired by the Smithsonian Institution.
Design concepts covered:
line, mark, shape, texture, value and color; elements related to dynamic mark making with monotype press, techniques and pastel with color. This workshop includes instruction, studio work time and a presentation period followed by light hors d'oeuvres and beverages.
*Please wear attire for getting dirty, bring an apron. Let's get creative!
*Very limited space, sign up soon!
Buy Tickets